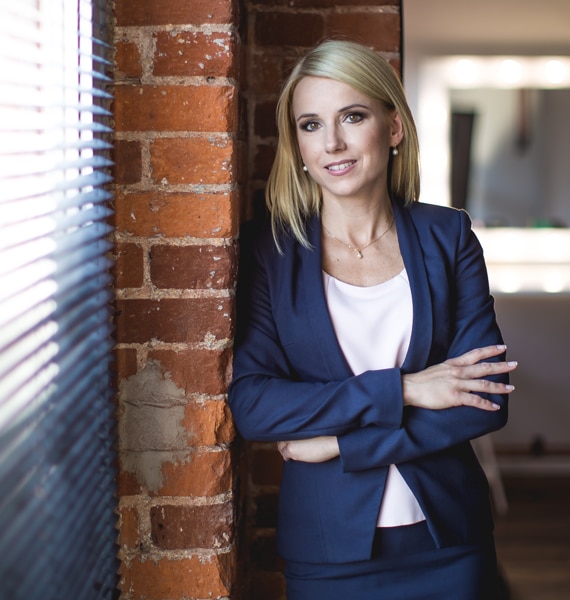 BISEK Law-Accounting Firm (Kancelaria Prawno-Księgowa BISEK) was established and has been run by Karolina Bisek, who has been dealing with Accounting since 2007 and has full powers to keep accounting books as service.
Karolina Bisek – legal advisor, restructuring consultant (licence no.1098) – has graduated from Legal Department of Wrocław University as well as Accounting and Tax Department of Wrocław University of Economics. She gained extended experience working mainly in construction companies, where not only did she keep accounting books but was also in charge of Accounting Department. At present she is in process of obtaining qualifications of a tax advisor as well as certified auditor.
Following the establishment of Law-Accounting Firm, Karolina Bisek has been consistently pursuing her vision – she has been determined to create a place where an entrepreneur is offered comprehensive support concerning full range of formal aspects of running a company – starting form supporting the customer during the process of establishing a company, through comprehensive legal an accounting advisory, to restructuring advisory. Thus, she has built a team of interdisciplinary, highly qualified and experienced specialists on the areas of finance, law, taxes and company restructuring.
One of the key values for BISEK Law-Accounting Firm is constant developing and raising qualifications of the employees. The team shares their expertise with the Customers not only by providing legal and accounting support, but also by organizing training sessions covering aspects of law, accounting and taxes.